December 18, 2018
The Rise (and Fall?) of LA's Startup Scene
When we think about venture capital and private equity, tech, or even just the word "entrepreneur," many of us immediately picture Silicon Valley — the land of Zuckerberg, Google, and the iPhone. Take one easy flight or embark down the I-5, however, and you'll find what has quickly become an interesting player in California's startup game: Los Angeles.  
To be fair, as a trade hub with beautiful beaches, extraordinary diversity, and an effectively universal association with the entertainment industry, LA as a startup powerhouse may not sound fitting. For many venture capital firms, incubators, and entrepreneurs, however, the cheaper living (relative to Silicon Valley), beautiful scenery, and elite university talent that the LA area offers make the region an attractive option.
With this reasoning, entrepreneurial activity exploded earlier in the decade, with a fantastic streak in company founding through 2014.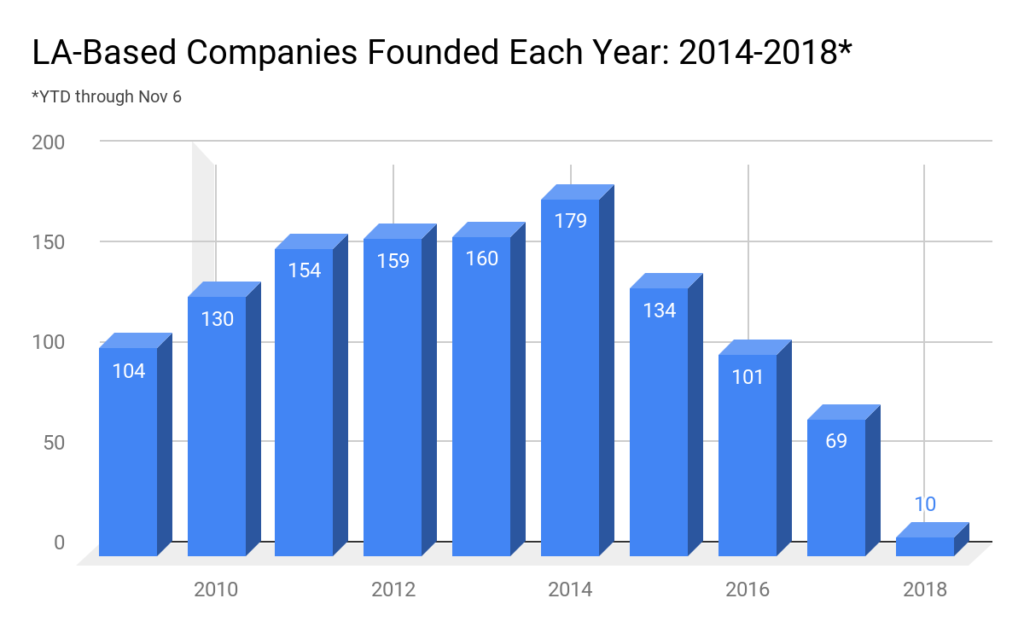 Over this same period, various venture capital investment firms began to form, including Strong Ventures and QueensBridge, which continue to be some of the most active in the LA area, according to Crunchbase. Indeed, the latter's annual investments rose to over $1.49 billion in 2015, an almost 250-fold increase on 2008's $6 million.
Then something curious happened in 2015: people stopped founding companies. In 2016, venture capital investment reacted and followed suit, plummeting. A similar phenomenon occurred in Silicon Valley's startup and VC scene over the same two-year span.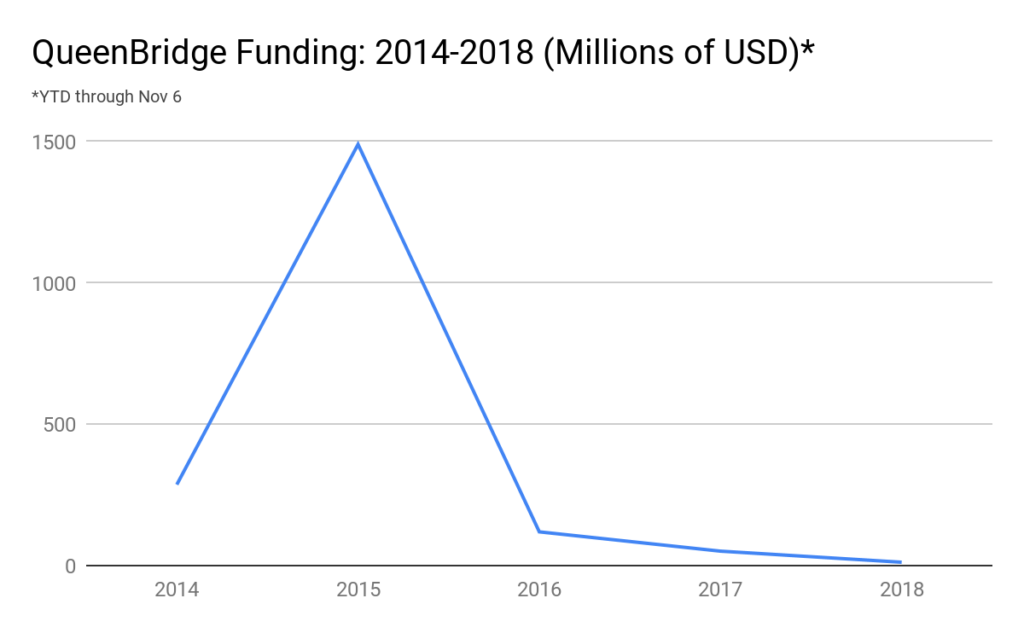 Identifying a cause for such a drastic drop in company founding and investment is difficult. Was there a sudden drop in entrepreneurial spirit? Did the 2016 elections concern investors earlier in the year? Unlikely. Rather, this may just be part of an industry-wide natural shift, as Pitchbook CEO John Gabbert believes the frantic rush and optimism of prior years of venture capital finally called for some moderation, as "the venture capital ecosystem is moving away from a financing peak and returning to a normal, healthy investment climate." As this work moves forward, the level of scrutiny investors impose on vying companies will inevitably need to increase. 2015 and 2016, then, were years of course-correction — not the end, but the refinement of the startup, VC, and PE world.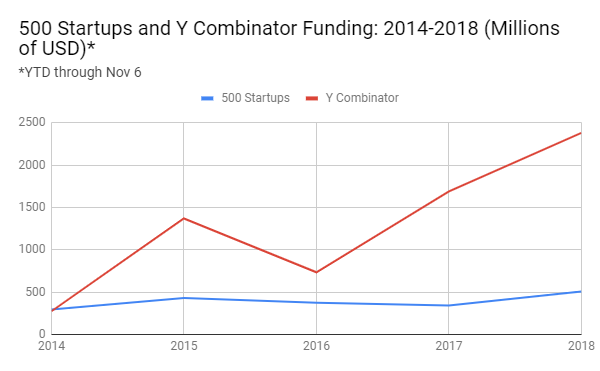 That said, Silicon Valley has managed a more than fair recovery from such a massive drop in activity, with top VC firms, like Y Combinator and 500 Startups, now investing more in 2018 than they did before 2016's drop. In LA, a rebound has been much more sluggish, but activity certainly has yet to come to a cold stop. Although an anomaly in the region, it is encouraging to note that LA-based Strong Ventures has been very active lately, even investing a respectable $39.34 million this year, bettering its last six years combined. Further, Mayor Eric Garcetti recently initiated a program sponsoring clean tech work in LA, which has already begun to move the city's startup scene in a laudable direction with at least modest economic progress.
---
Works Cited:
PitchBook, my.pitchbook.com/.
"Mayor Garcetti Announces 2016 Entrepreneurs in Residence." Office of Los Angeles Mayor Eric Garcetti, Office of Los Angeles Mayor Eric Garcetti, 24 Feb. 2016, www.lamayor.org/mayor-garcetti-announces-2016-entrepreneurs-residence.
Soper, Taylor. "VC Investment Activity Dips in 2016, but Still Reaches $69B across 7,751 Companies." GeekWire, GeekWire, 12 Jan. 2017, www.geekwire.com/2017/vc-investment-activity-2016-dips-year-prior-still-reaches-69b-across-7751-companies/.